ARBH/KBHB #ImIn
I'M IN(door). ARE YOU ?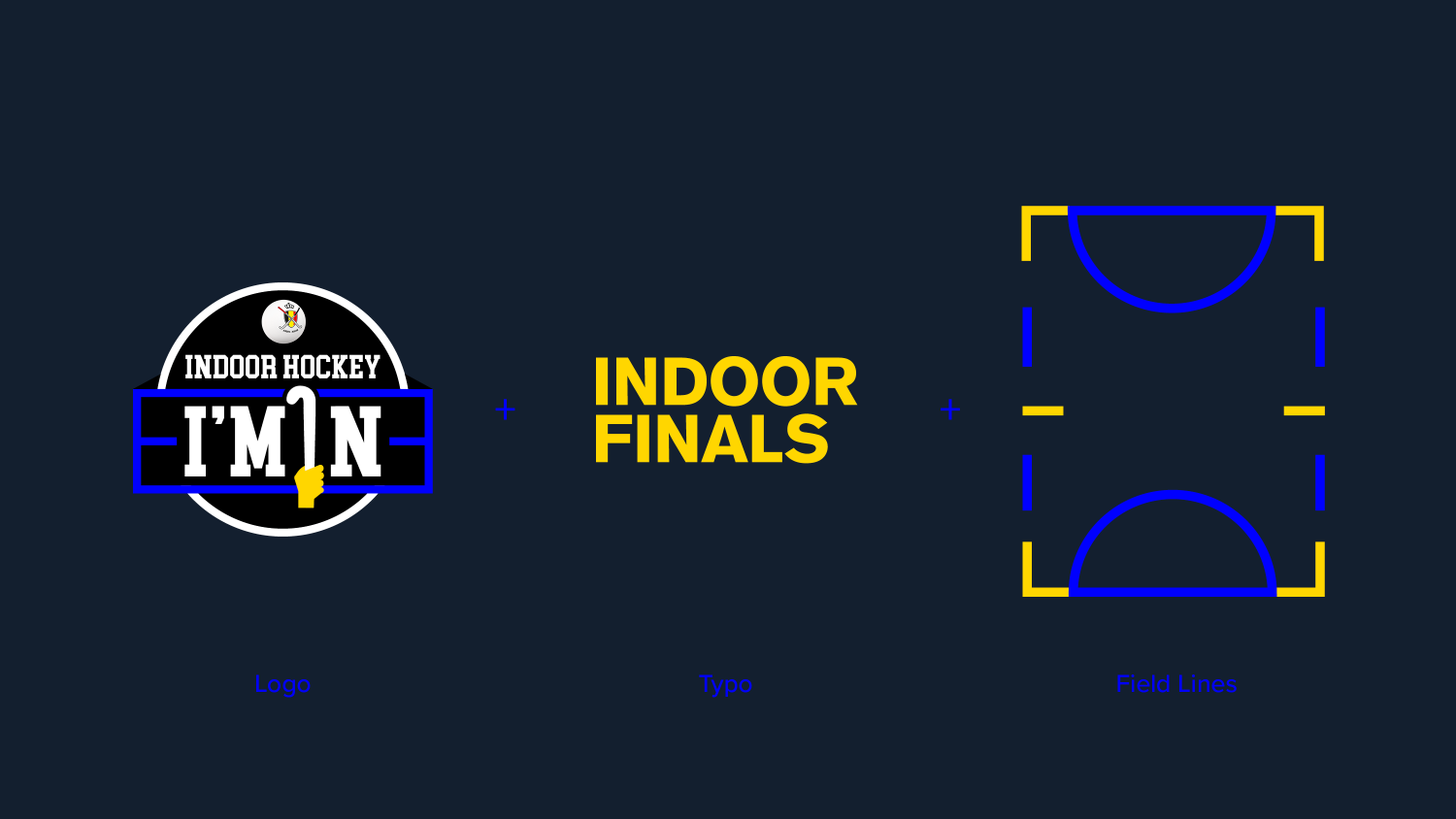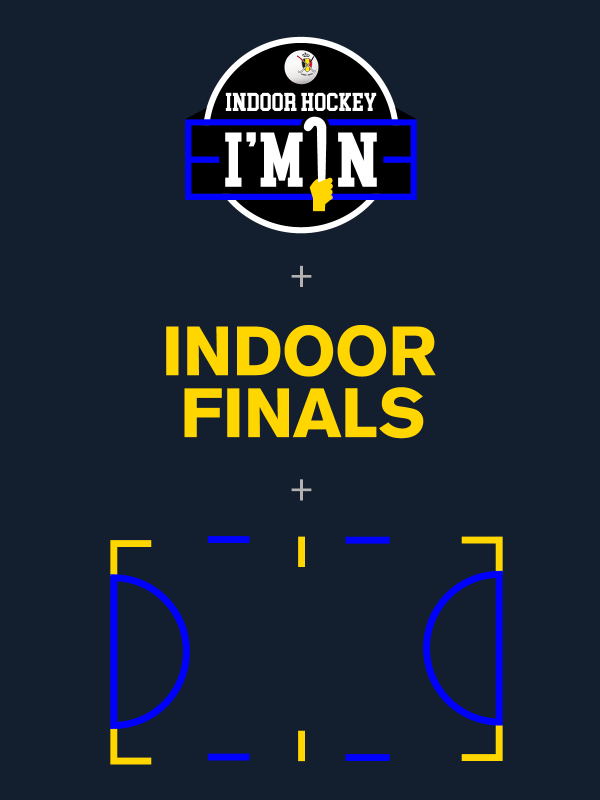 The brief
Field Hockey is undoubtedly the sport that has made the greatest progress in Belgium in recent years.
The incredible success of our Red Lions and Red Panthers is probably one of the reasons for this big success.
But what about indoor hockey?
The difficulty of this mission was to talk about this discipline perceived as much less glamorous by the players than its big sister outdoor hockey.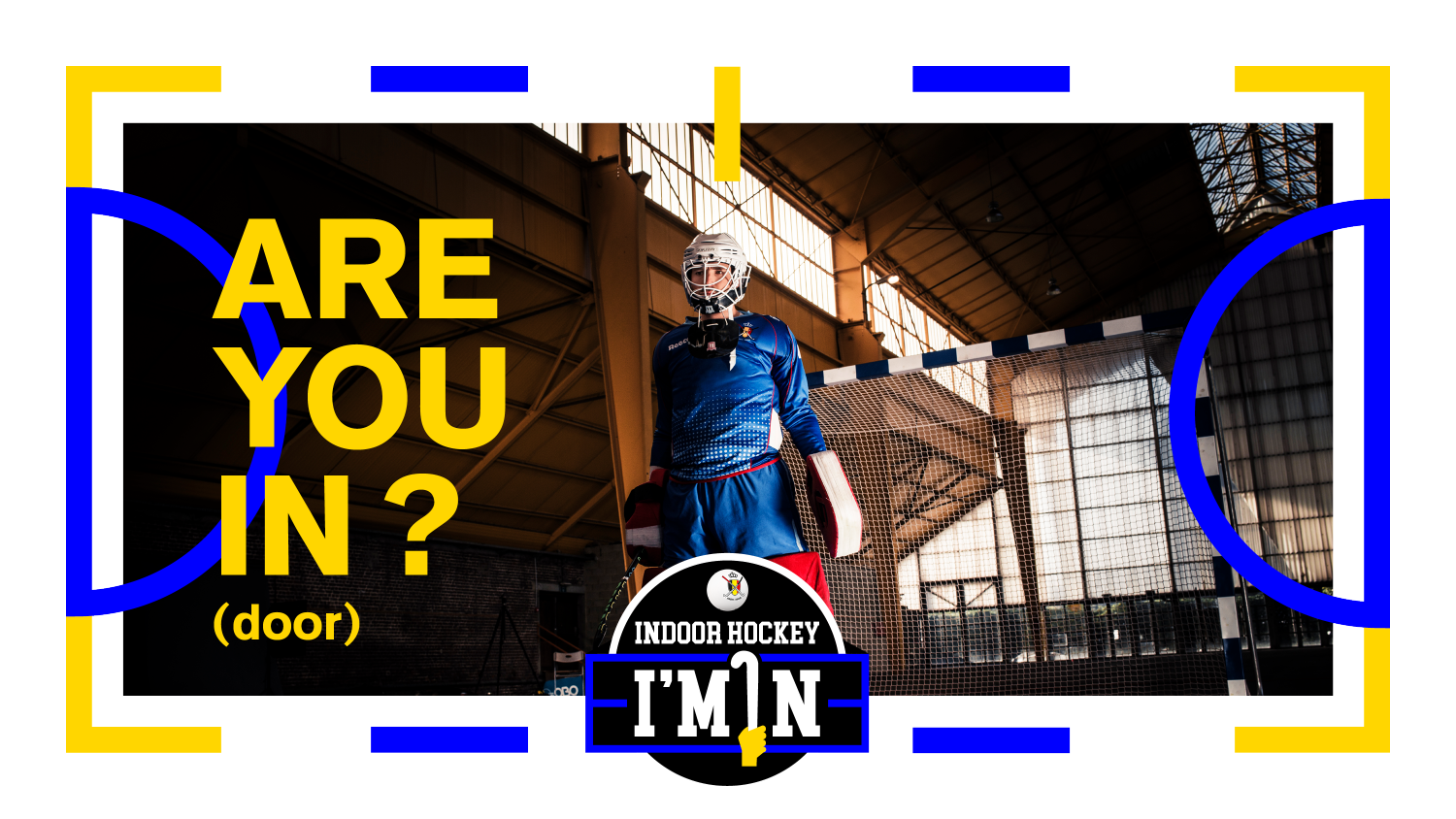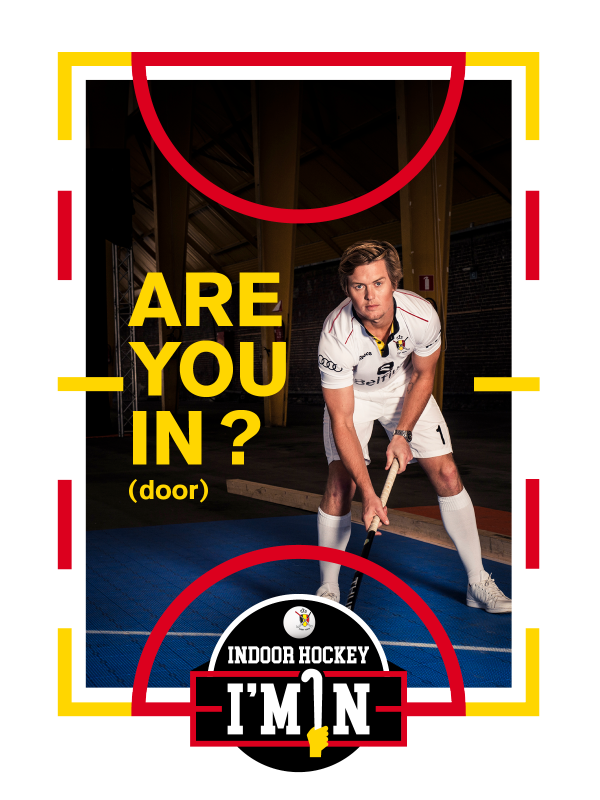 What we did
The approach seemed obvious for us. Indoor hockey had to be treated as a discipline in its own. A more technical sport, faster, more festive … much closer to basketball or ice hockey in term of the show.
To work on the positioning of this discipline, we seeked a whole new graphical style. A more powerful design that undeniably removes the image of indoor hockey from its perception of Sunday leisure.
A short clip was also made with the various actors of the sport: players of the national team, young people and even a referee!
Players who had carte blanche to impress us with their technique and style … the result is amazing!
All around a real call to action "I'M IN(door)": ARE YOU?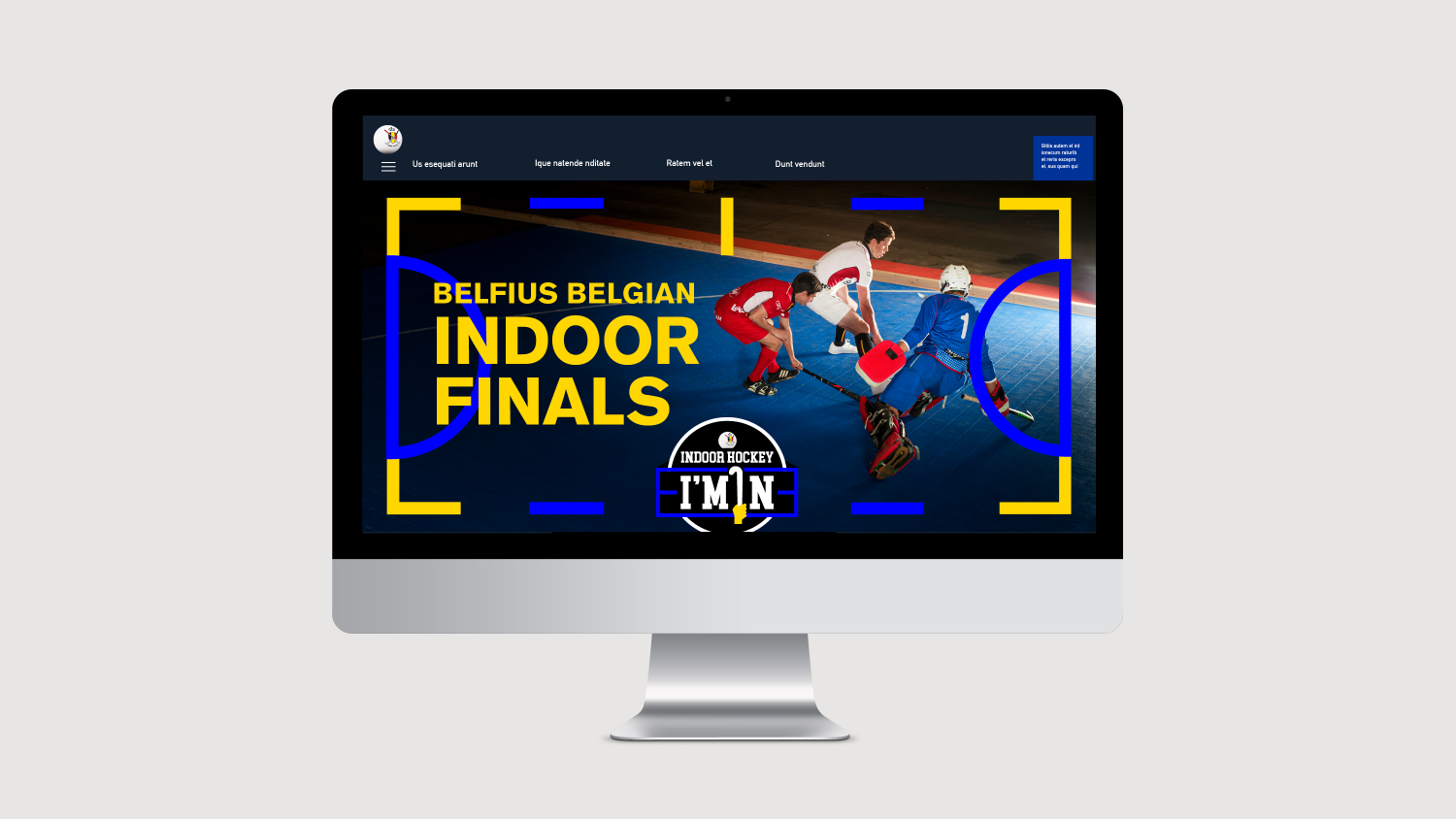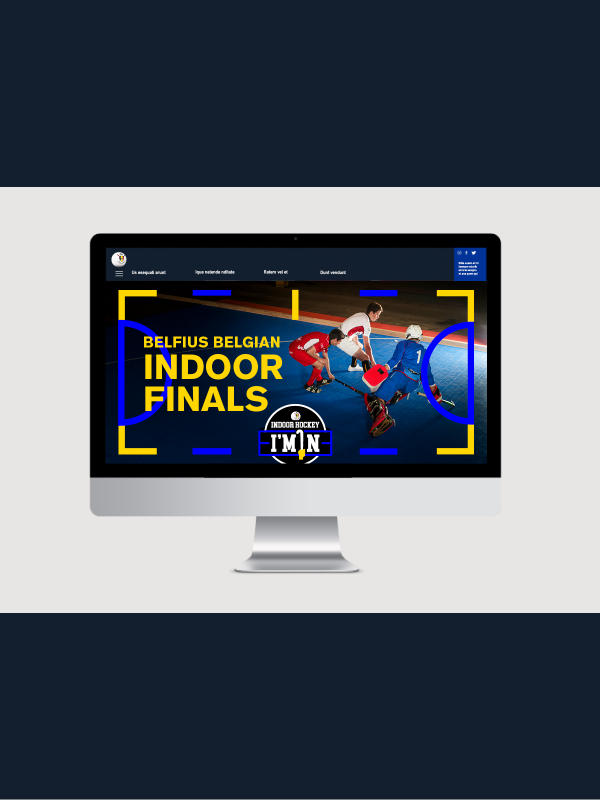 Next steps
What's next in this effort to promote indoor hockey in Belgium?
After the launch of this new campaign, we will be working on promoting 3 big events taking place in Belgium. The EuroHockey Indoor Championship Men taking place in the Lotto Arena, the EuroHockey Indoor Championship II Women in Uccle Sport and finally the Belgian Indoor Finals in the Spiroudome