FRB/KBS #50+
During the last 100 years, we have gained 30 years of life. Being 50 is a good time to start planning your "second life".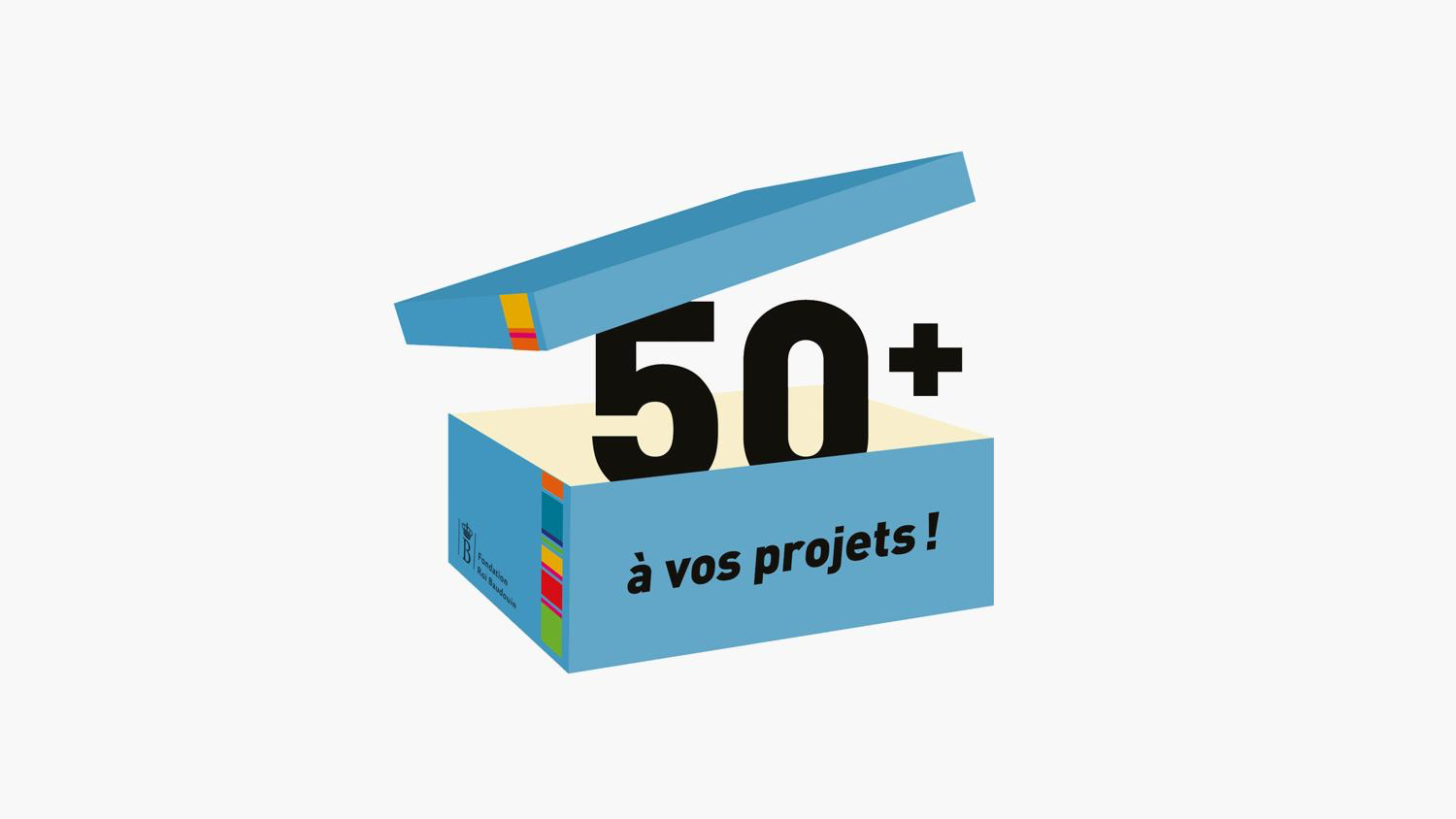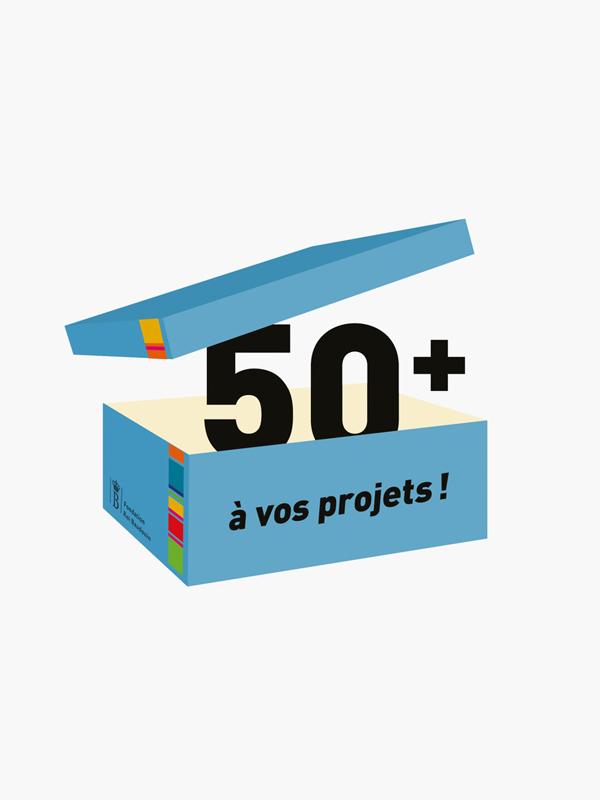 The Brief
Today, demographic changes show that individuals have an extra 25 to 30 years of life.
Studies show that the more you prepare for this phase of life, the more likely you are to lead a happy and successful life. Yet, according to an IPSOS survey, two thirds of Belgians aged from 40 to 59 do not anticipate this "second act" in their life.
The objective of the campaign was to raise awareness of the increase in life expectancy and of the need to plan ahead. Important issues need to be tackled and talked about: health, housing, finances, career, business, end of life, etc.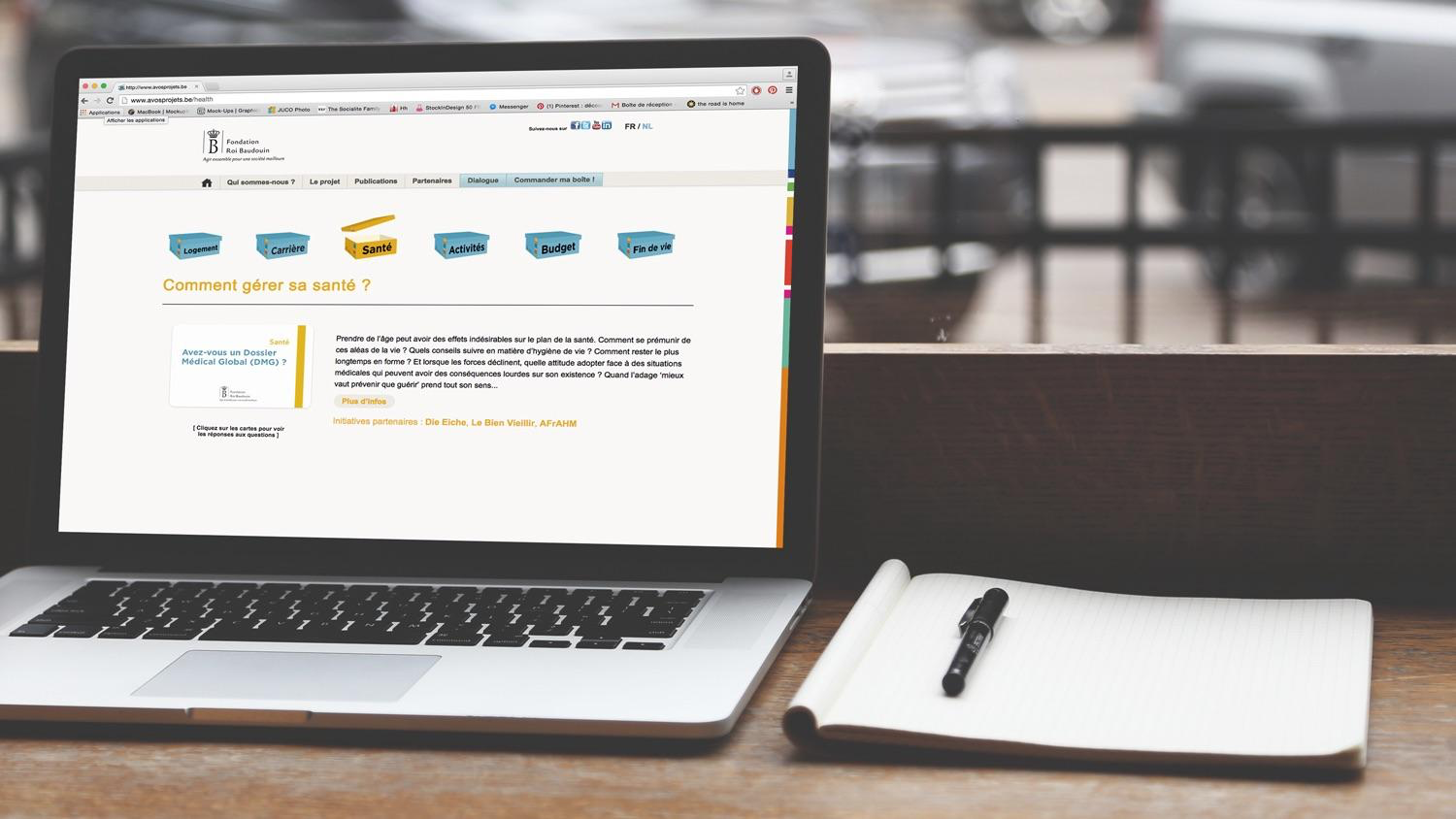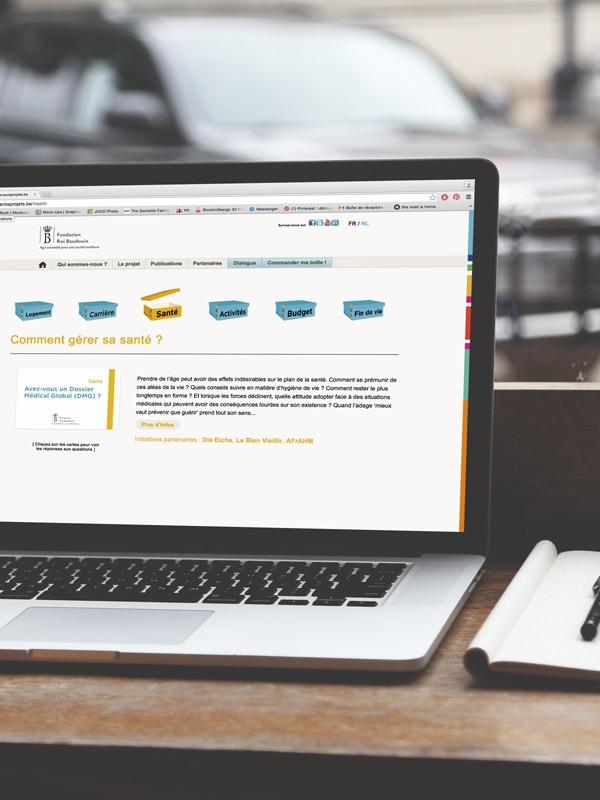 What we did
The King Baudouin Foundation and Tramway21 worked together to challenge the status quo.
The issue was made more concrete by presenting it as a playful and accessible card game called "Think earlier about later".
By playing that game with their families and friends, people were incentivised to discuss more openly about subjects that can be difficult or even taboo in other situations.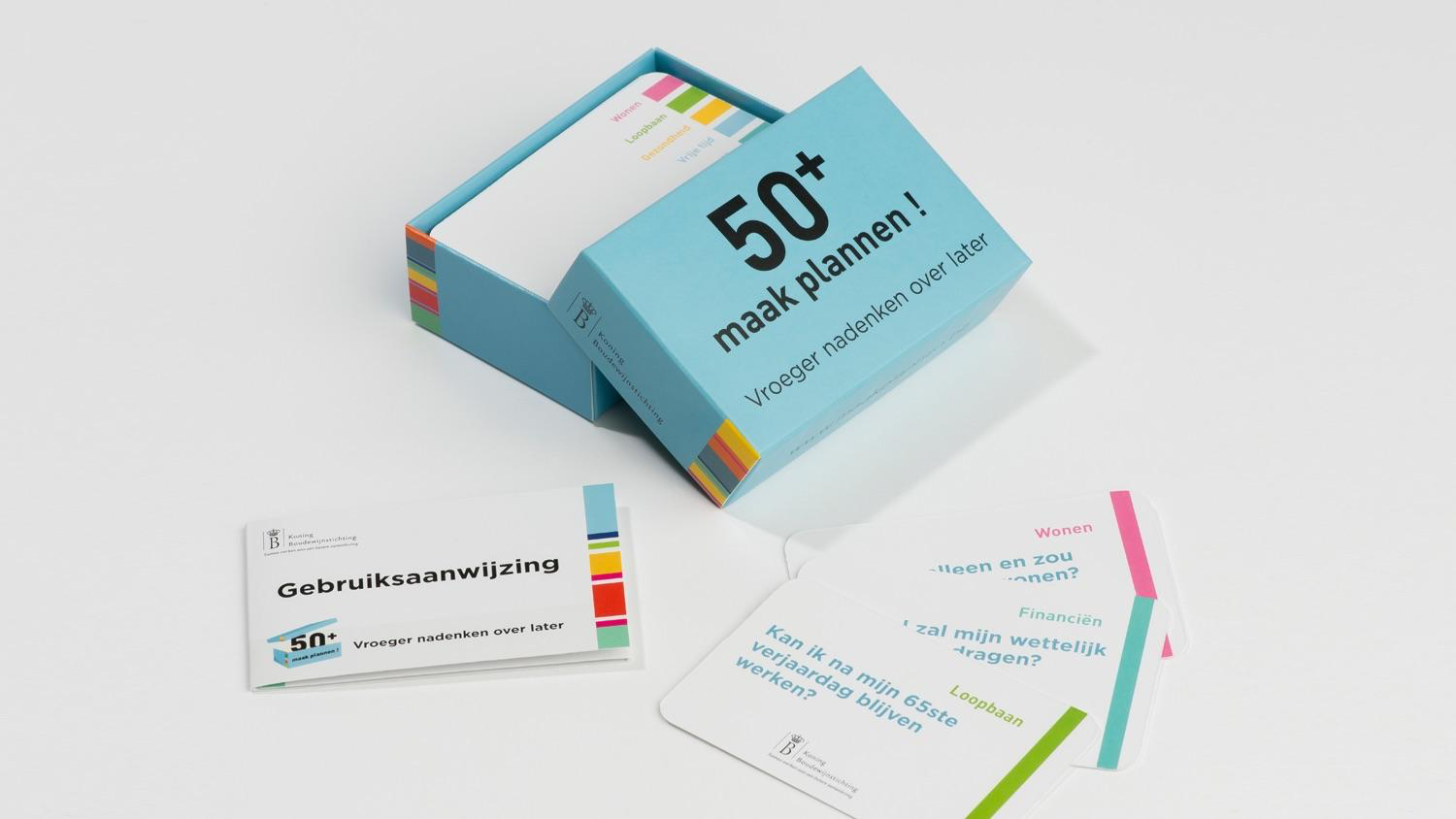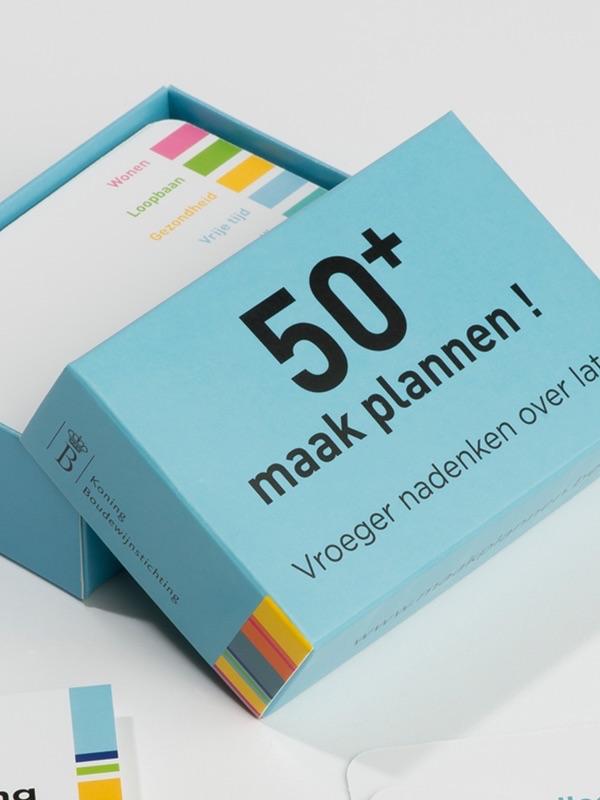 Results
Results of this kind of campaign are hard to measure but we managed to put together a few data points.
Our "gamification" tactic worked as a way to showcase those little talked-about issues in the mainstream media. VRT and RTBF joined the project by covering these topics in several popular television programs (On n'est pas des pigeons, JT, etc.).
The 20,000 copies of the card game were distributed in just four months and the website supporting the project showed that people were spending a lot of time consulting several pages.
Many companies and organisations have created an "employment plan + 45" based on the contents of our game.