ARBH/KBHB #Stick2FairPlay
Nos valeurs, on y tient !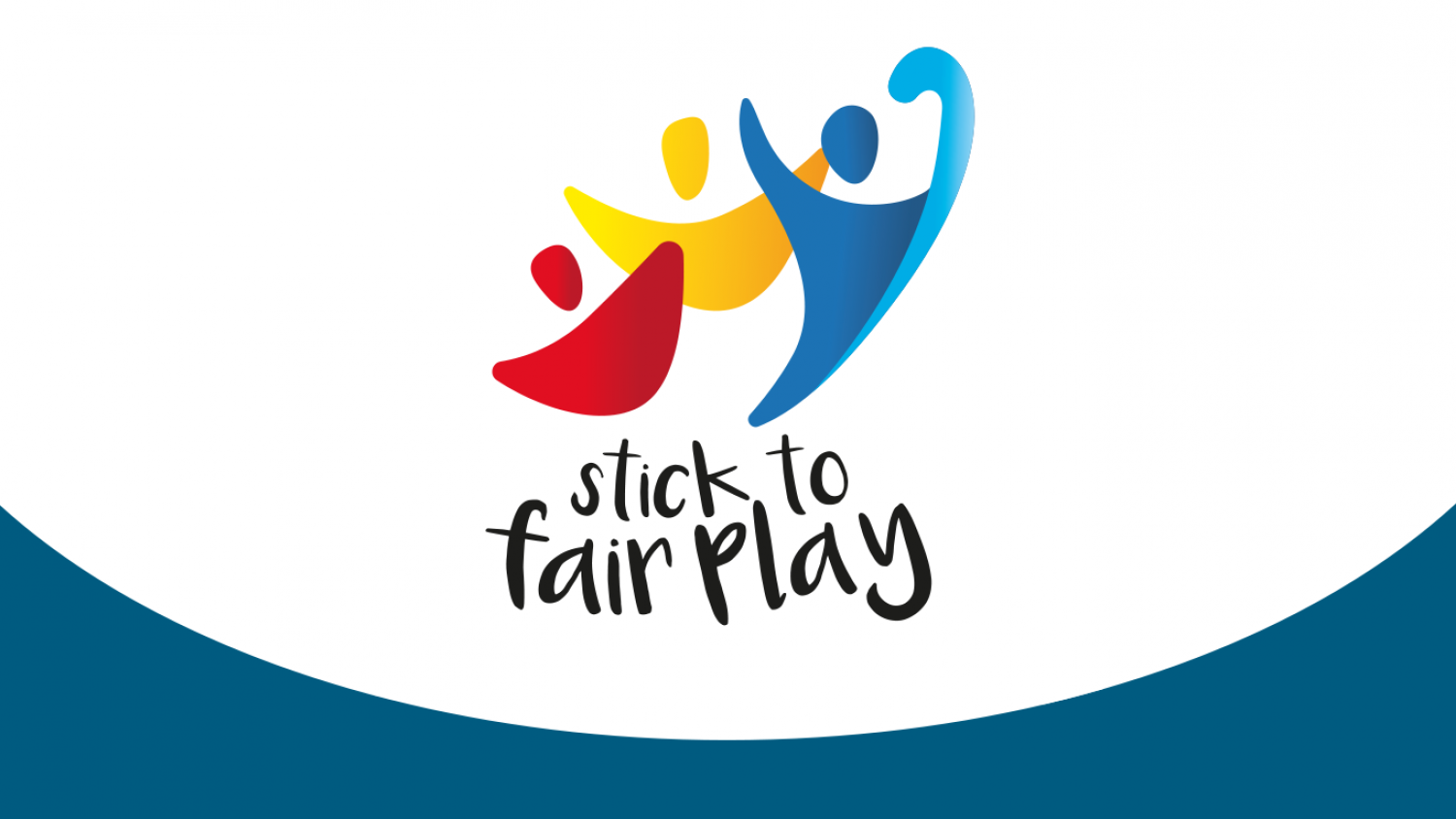 The Brief
Field Hockey is known throughout the sports world as an example in terms of fair play, both on the field and next to it. Players, umpires and supporters are making sure all games remain fair and pleasant to attend.
With the impressive increase of members and supporters in recent years, we need to make sure that the most important value of hockey is passed on.
The federation's main mission is making sure we all Stick to Fair Play.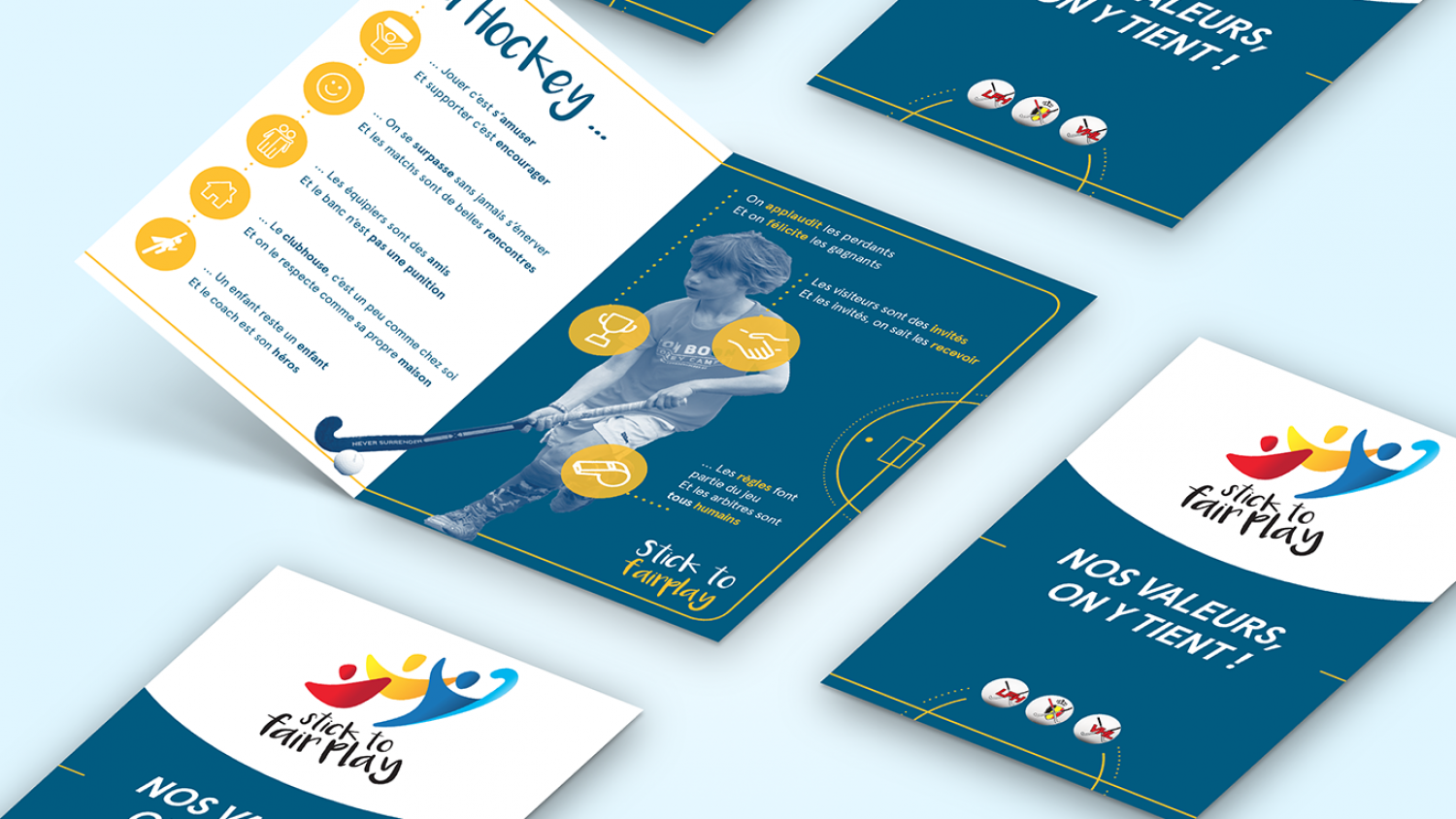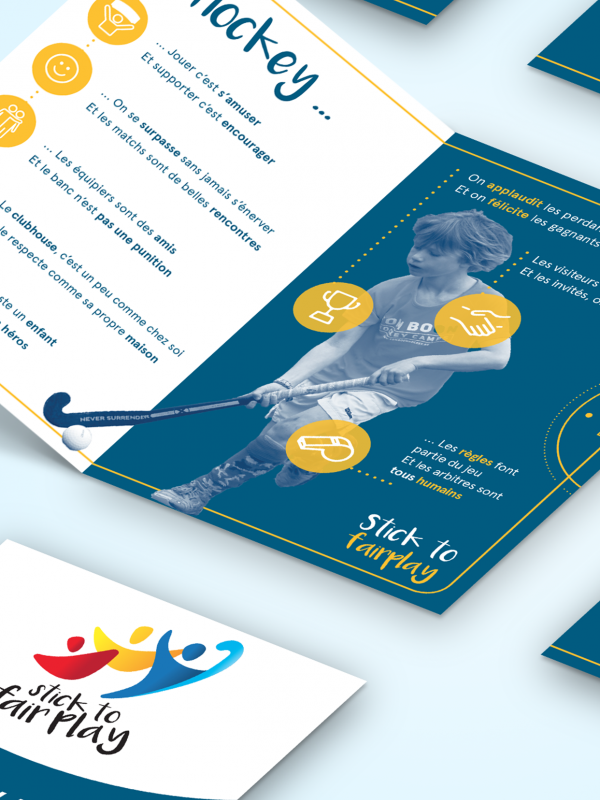 What we did
The existing values needed a new tone of voice that speaks to all players and their parents, as well as covering the different parts of field hockey.
Coaches, umpires, players and even the clubhouses are identified in the new values. Something everyone can relate to.
In addition to the new tone of voice and copywriting, the campaign needed a fresh look & feel and identity. All materials were redesigned and used in their optimal format to guarantee impact towards the targeted audience. Posters, large canvasses and flyers were placed in different locations in the clubhouses such as restrooms, bars and restaurants, as well as around the fields.
The visibility continued on social media, in addition to federation and club websites.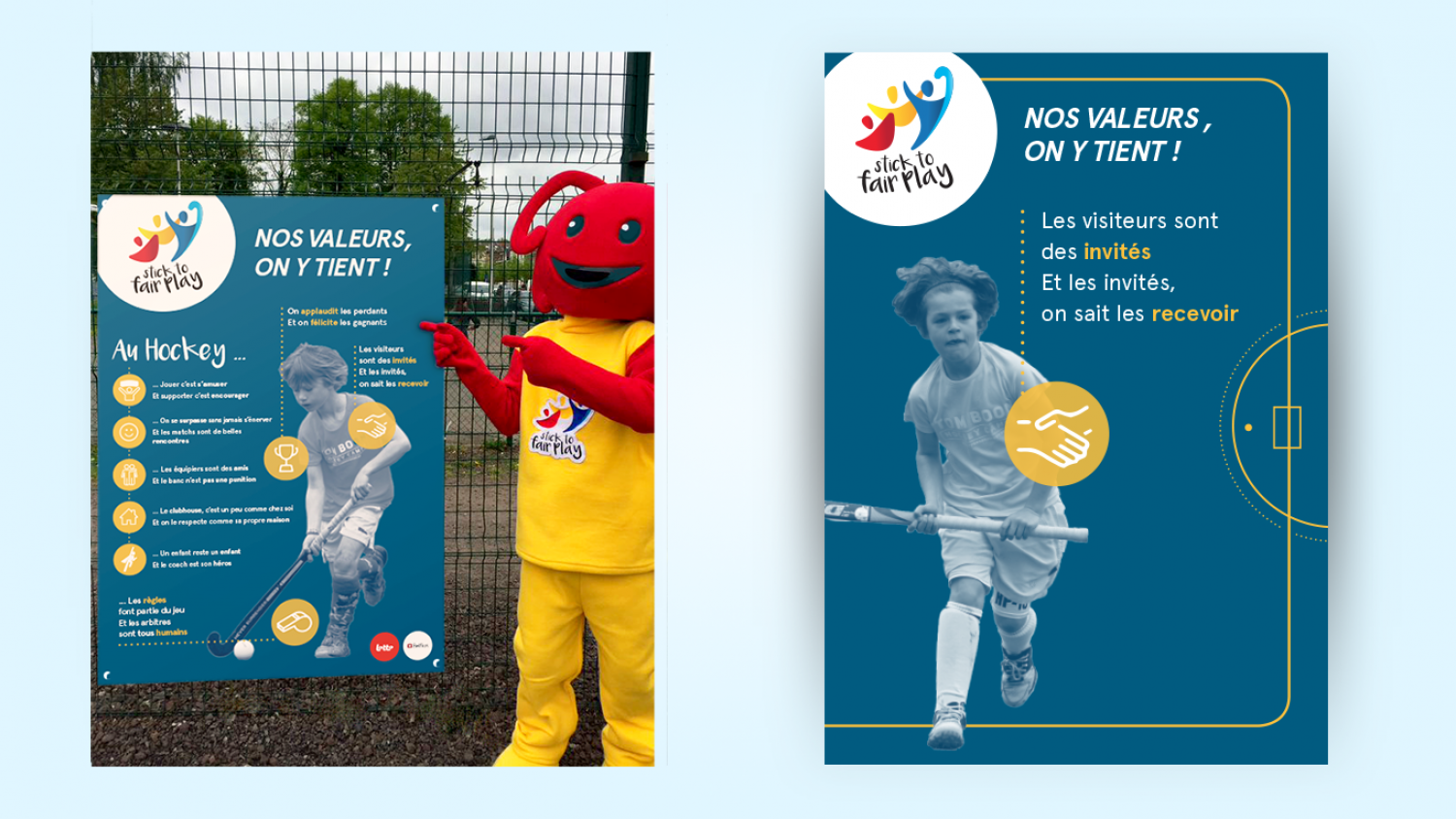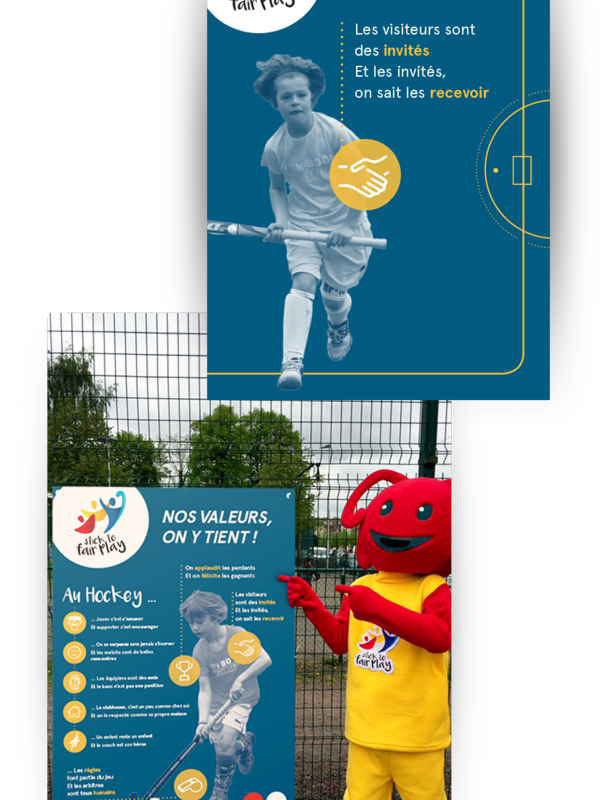 Next steps
The new season starts in September with once again an increase in membership.
The campaign therefore needs to maintain high visibility. This will only be possible if the federation, clubs and members all cooperate. New materials will be revealed as well as games, rules and awards.